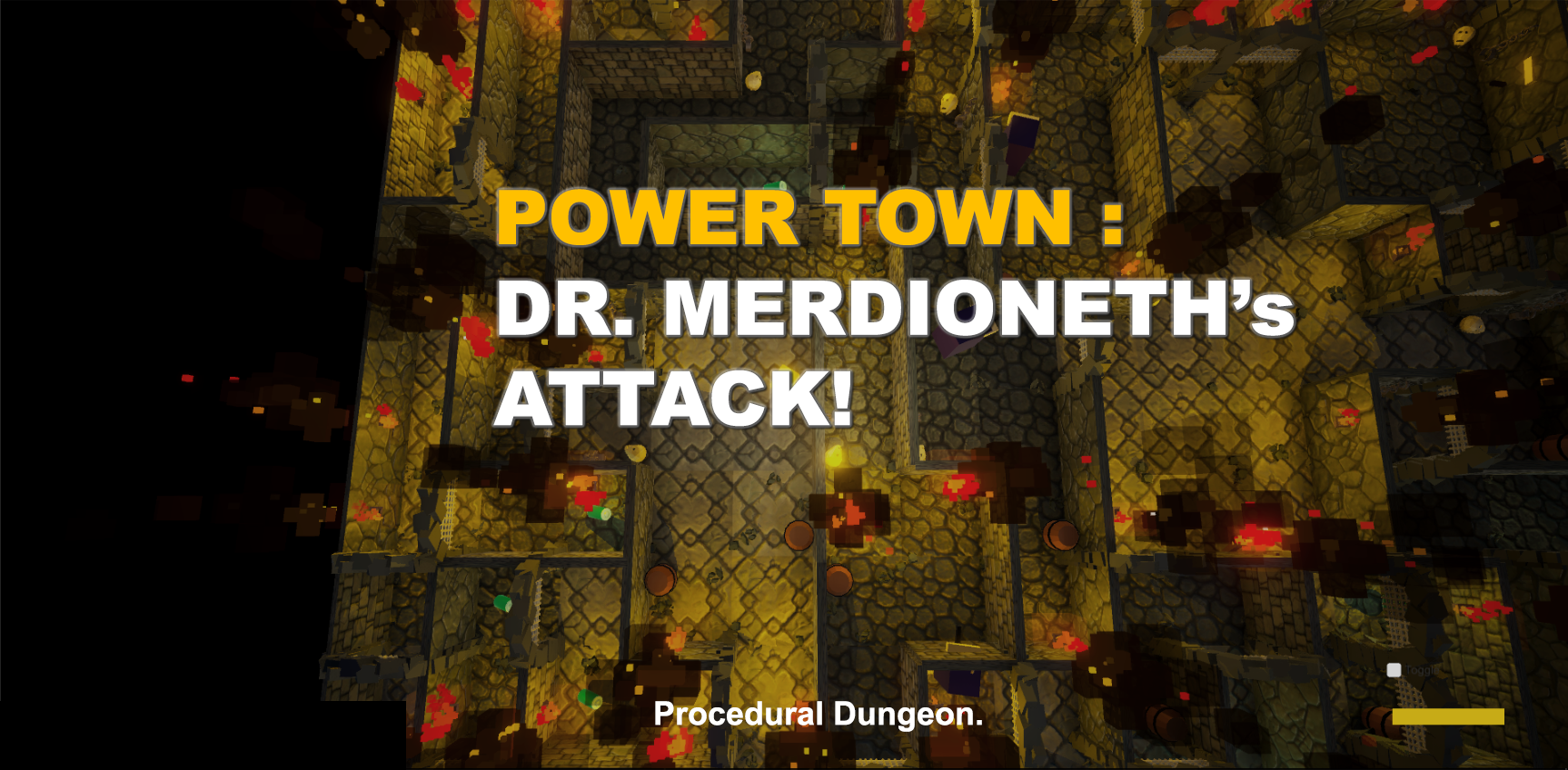 Power Town - Episode 1 : Dr. Merdioneth's Attack!
A downloadable game for Windows, macOS, and Linux
Story
Power Town, a happy little town where a colony of robots live, is powered by a "Golden Battery". This battery powers all the robots and their homes, but eventually gets stolen by the evil Dr. Merdioneth. As a result of this theft, the town blacks out and all the robots start to weaken and die.
You get into the evil doctor's dungeon to retrieve the Golden Battery, you fight guards, sneak past them, and finally reach the "Golden Battery". When you find the battery the doctor appears with your girlfriend whom he kidnapped and brainwashed. Fight your girlfriend, restore her and return with the battery home.
Gameplay
Power Town is a top-down shooter where your goal is to reach the golden battery in a procedurally generated dungeon. Your "power" (or health) is very crucial in this game as it decreases based on everything you do like movement and shooting. You can restore some amount of power by taking "Green Batteries". You vision will decreasing with your power, so be smart.
The dungeon is patrolled by guards you can either kill them or sneak past them to save some power. When you reach the "Golden Battery" you have to fight the boss. To defeat the boss, destroy the pylons.
Controls
WASD - Move
Mouse - Look
Left click - Shoot
ESC - Go back to the main menu from any screen.
Space Bar - Skip dialogues.
There's a toggle on right bottom of your screen which toggles between movement types. So choose the one you like.
Socials
Please provide feedbacks, suggestions and your ideas and rate this game. We tried to do the best we can in 72 hours now we need you to develop further!

| | |
| --- | --- |
| Status | Released |
| Platforms | Windows, macOS, Linux |
| Rating | |
| Author | RED_KAY! |
| Genre | Action |
| Tags | chiptune, Dungeon Crawler, Ludum Dare, Ludum Dare 39, Music, Procedural Generation, Robots, Roguelike, Story Rich, Top down shooter |
| Links | Ludum Dare |
Download